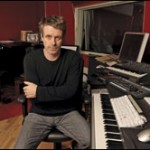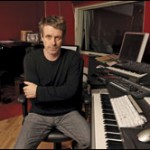 Harry Gregson-Williams, the composer for the first two Narnia films, The Lion, the Witch and the Wardrobe and Prince Caspian, was recently interviewed by a reporter for Examiner.  He talks about how he first landed the job of the Narnia movies, as well as how David Arnold took over those responsibilities on The Voyage of the Dawn Treader.  I know from my interview with David Arnold, that they are friends.  Here's where Narnia came up in the interview:
How do you "know" when it is time to pass the torch? I was surprised to see David Arnold's name attached to the new CHRONICLES OF NARNIA movie instead of yours.
With all due respect to David, I didn't pass him any torch, nor did he grab the torch from me. The way that these things happen is quite natural, actually, and it is for the good of everybody, really. You could ask yourself then, "How is it that Harry Gregson-Williams got to score the first two CHRONICLES OF NARNIA movies?" And I'll tell you quite simply: Andrew Adamson.
I knew him, because I had done the first two SHREK movies with him (which he directed), and then he moved on to do his third film, which happened to be THE LION, THE WITCH AND THE WARDROBE. And he basically took me with him. So I was very fortunate to do that! And when he did PRINCE CASPIAN, he asked me to do it, too.
Now, he was NOT asked to do the third film. Another director had already established a relationship with a composer, who turned out to be David Arnold. Now, I would be extremely bummed out if Andrew was asked to do the fourth NARNIA movie and ended up asking David to score it.