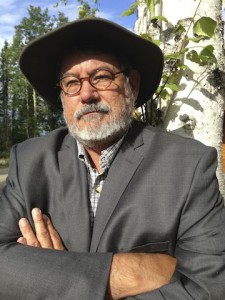 Dr. Bruce L. Edwards Jr., of Willow, Alaska, passed away on Wednesday, October 28, 2015 at Methodist West Hospital in Katy, Texas.
He was born on September 5, 1952 to Betty Lou (Klever) and Bruce L. Edwards Sr. in Akron, Ohio. On September 28, 1973 he married Joan (Lungstrum) Edwards.
Bruce L. Edwards, Professor Emeritus of English and Africana Studies at Bowling Green State University in Bowling Green, Ohio. He served as a faculty member and administrator at BGSU for 31 1/2 years. He has served as Fulbright Fellow in Nairobi, Kenya (1999-2000), a Bradley Research Fellow at the Heritage Foundation in Washington, DC (1989-90), and as the S. W. Brooks Memorial Professor of Literature at The University of Queensland, Brisbane, Australia (1988).
Bruce was born in Akron, OH, attending the Akron City Public Schools. He graduated with a B.A. in English from the University of Missouri-Rolla in 1977, and received his Masters Degree in English from Kansas State University in 1979. He earned his Ph.D. in Literature and Rhetoric from the University of Texas at Austin in 1981, writing his dissertation on the literary criticism of C. S. Lewis.
His C. S. Lewis: Life, Works, and Legacy (4 volumes) was published by Praeger Press (2008). Bruce's other publications include books on The Chronicles of Narnia: Not a Tame Lion (Tyndale, 2005) and Further Up and Further In: Understanding C. S. Lewis's The Lion, the Witch and the Wardrobe, have been well received, and he has published two previous books on Lewis, including A Rhetoric of Reading: C. S. Lewis's Defense of Western Literacy and The Taste of the Pineapple: Essays on C. S. Lewis as Reader, Critic, and Imaginative Writer. He is also a contributor to the recently published C. S. Lewis Bible (Harper, 2010), and many other collections of essays about Lewis and the Inklings. He has also published several successful textbooks for college audiences, including, Roughdrafts (Houghton-Mifflin, 1987), Processing Words (Prentice-Hall, 1988), and Searching for Great Ideas (1st and 2nd editions; Harcourt, 1989; 1992). He was most recently at work on a book of reflections about teaching as a Christian on a secular state campus for 30 years.
Memorials are suggested to bridgingthegapafrica.org, or to the Bowling Green Pregnancy Center.