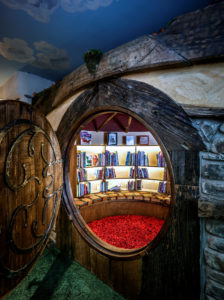 Come and visit Hull, the UK's City of Culture!
TICKETS ON SALE NOW on Eventbrite:
https://www.eventbrite.co.uk/o/hull-community-church-world-of-wonder-13120527254
"Some journey's take us far from home. Some adventures lead us to our destiny." – C.S. LEWIS
Step into Narnia and discover betrayal, heroism and sacrifice…
• Pick up your Narnia passport
• Walk through the wardrobe
• Be tempted by the white witch
• Visit Mr Tumnus's cave
• Pop in to Mrs Beaver's kitchen
• Discover Aslan at the stone table
• Be part of the Narnian battle camp
• Meet Aslan himself
• Be crowned on the 4 thrones of Cair Paravel
Follow the trail and journey into the amazing land of Narnia entering the scenes, meeting the characters, and exploring the Easter story.
Tickets £1.50 (under 12 mths go free)
(With kind permission from the CS Lewis Company Ltd).
Venue: World of Wonder, Hull Community Church, 310 Newland Avenue, Hull, HU5 2NB
Facebook: WowHull
---