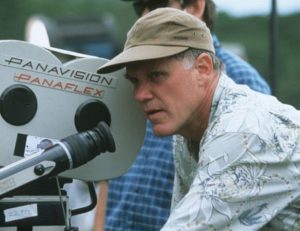 Narnia 4 has a director in Joe Johnston. The director got his start in feature films, directing Honey, I Shrunk the Kids and later films like Jumanji, Jurassic Park III, and Captain America: The First Avenger.
Based on his work on Honey, I Shrunk the Kids and Jumanji, I believe he has the ability to get good and realistic work out of child actors, which will aid his work on The Silver Chair. Plus, working on special effects films like Jurassic Park III and Captain America give him the added experience that I can see working perfectly with the land of Narnia.
Welcome to the Narnia Family, Joe Johnston! We're looking forward to seeing your work!
The Chronicles of Narnia: The Silver Chair doesn't have a release date at this time.
Says Douglas Gresham: "It is very good news that Joe Johnston has agreed to come on board for The Silver Chair! We need a man with real feeling for beauty, enchantment, excitement and indeed humour and fun, all things that this Movie will be full of. I am really looking for to working with Joe on the project. In the best movies, the Director is always a vibrant, hidden character in the film — and I reckon we've got one!"
Producer of The Silver Chair movie, Mark Gordon, says "Joe is a wonderful storyteller who is equally at home in the biggest franchises and the most intimate character pieces. Because C. S. Lewis's story is iconic and epic but also tender, personal and emotional, he's the perfect choice to bring The Silver Chair to the screen."
Updated to correct the spelling of Joe Johnston's name. Sometimes my dyslexia gets the better of me and letters go running off.
---