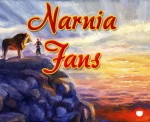 Narnia Fans, founded and created in 2003, has reported on Narnia and C.S. Lewis for about almost two decades, with a team of writers, reviewing the latest books, movies, and games.
We built the original website from scratch, launching around December 1, 2003, with full functionality completed on New Years Day, 2004.
Our goals have always been to bring fans together into a place where they can read the latest news on the Chronicles of Narnia movies, but also take part in conversations with others, make new friends, and hopefully become better people. We've had more than one marriage happen as a result of these meetings, which is incredible.
We've been on trips around the world, to Australia, New Zealand, Cornwall and London, New York and Los Angeles, all to bring you the latest on each Narnia film. We've interviewed the stars of the films, attended to world premieres, and watched over the shoulder of the director as they asked Caspian actor Ben Barnes to move a little to his right.
The Dancing Lawn is our discussion forum with thousands of friendly members, and a family-friendly atmosphere. Our outstanding moderators are there to help, and make up much of the incredible creative team that helps Narnia Fans stand out as a leader in the Narnia world.
We welcome you through the Wardrobe to enter Narnia with us!
-Paul Martin, Founder
Why does Narnia Fans exist?
The goal of Narnia Fans is to deliver the latest news about Narnia and C.S. Lewis films, which in the past has included "The Lion, The Witch, and The Wardrobe," "Prince Caspian," and "The Voyage of the Dawn Treader." We're currently tracking "The Silver Chair." We also enjoy reporting about other Narnia and C.S. Lewis related events, festivals, movies, books, stage shows, and more.
Special Thanks to:
C.S. Lewis
Micheal Flaherty
Chip Flaherty
Douglas Gresham
Ernie Malik
Shane Rangi
Howard Berger
Walden Media
Twentieth Century Fox
Walt Disney Pictures
Sony Pictures
TriStar
The Mark Gordon Company
The C.S. Lewis Company
Entertainment One
Andrew Adamson
Michael Apted
Mark Johnson
Joe Johnston
Philip Steuer
Mollie Fitzgerald
Patrick Kake
Lee-Ann Hardie
Peggy Taylor
Kat Davis
Jim Davis
EMI-CMG
Aaron Cairre
Bruce Edwards
Bob Siemons Design
Master Replicas
Dark Horse
and many many many more individuals that have been a big part of the success of this website. Without all of your support, Narnia Fans would be an empty place, and I'm grateful to every one of you for breathing that much more life into this corner of the web.
Narnia Fans is a Christian site, run by Christians. Paul Martin is Roman Catholic, but many of the members are various Christian denominations.