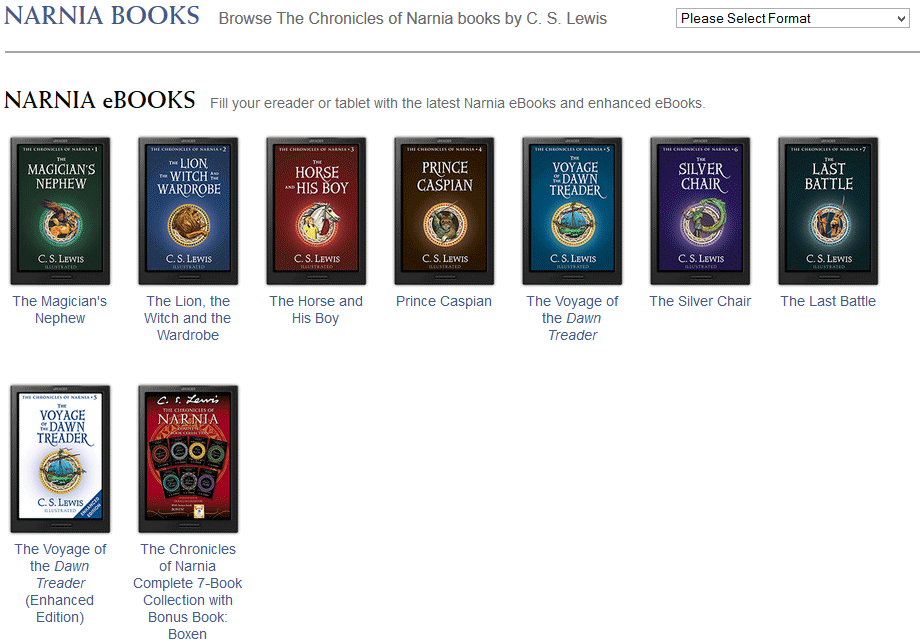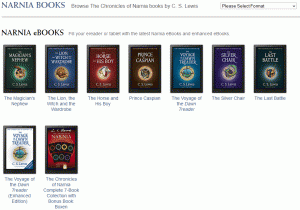 Accenture today announced that working in partnership with other vendors, it has built and will operate an end-to-end e-commerce and direct to consumer distribution solution for HarperCollins Publishers e-books globally. The project will commence with the launch of HarperCollins' www.CSLewis.com and www.Narnia.com today, with Accenture supporting future efforts as they develop.
HarperCollins will sell e-books using innovative technology from Accenture. Accenture's Digital Content Solution will provide a number of capabilities and tools that will allow HarperCollins and its authors to experiment with direct sales to a global audience of readers.
In the case of C.S. Lewis, HarperCollins will now be able to digitally store and distribute the e-books in its catalogue directly to the consumer. It will also have the tools to analyze all online purchase data, which will lead to expanded decision-making capabilities. This e-commerce approach will be extended in time to other HarperCollins online properties.
"Combining Accenture's suite of digital delivery and analytics capabilities with HarperCollins' traditional strengths of content acquisition, editing, marketing and distribution, will position HarperCollins as a digital innovator with the tools to evolve its digital strategy. HarperCollins' increased commitment to the digital value chain gives it a unique edge in attracting writing talent and driving growth in an expanding e-publishing market," said Thomas Grayson, managing director, Accenture Digital Services.
"The publishing industry is undergoing a technological transformation unparalleled in our 200 year history," said Chantal Restivo-Alessi, Chief Digital Officer, HarperCollins. "Launching a platform that allows HarperCollins to establish a direct-to-consumer marketing and sales proposition to expand some of its strongest brands to new audiences means we honor both our past and our present."