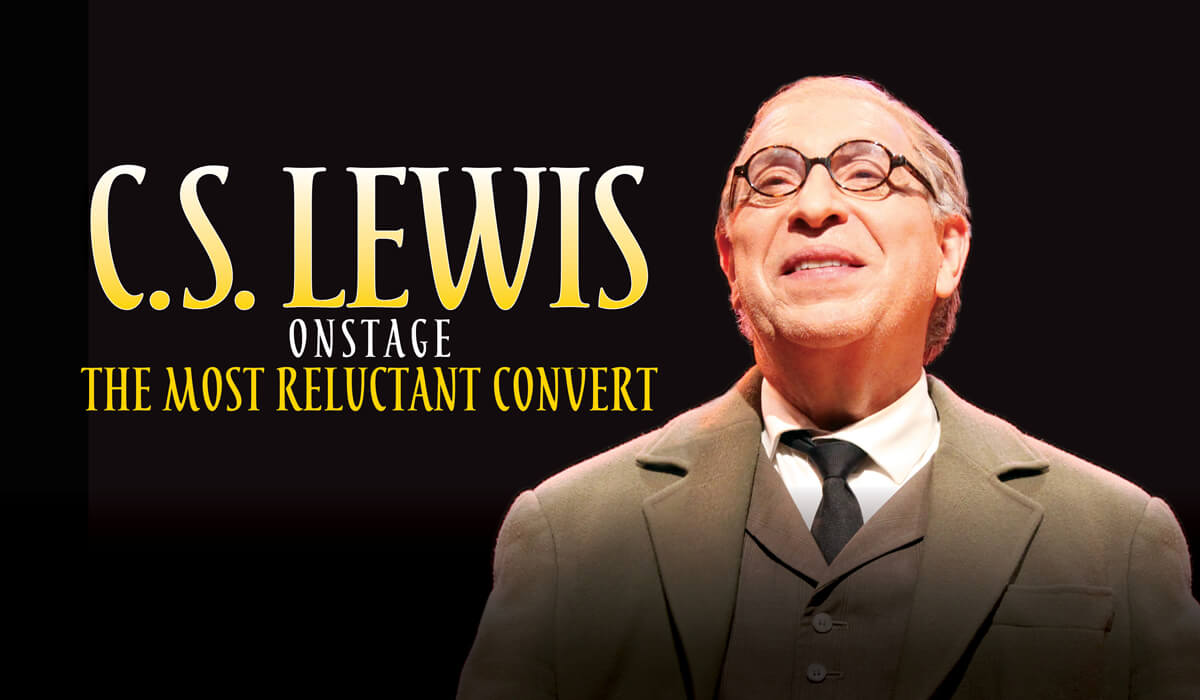 New cities have been added to the Tour of C.S. Lewis On Stage: The Most Reluctant Convert. This show staring Max McLean takes audiences on the journey of Narnia's author C.S. Lewis from atheism to Christianity. The show has already performed an extended run in New York and completed a fall tour. You may recognize the show's production company Fellowship for Performing arts from popular stage adaptations of other C.S. Lewis books The Screwtape Letters, The Great Divorce, and Shadowlands. For more information please visit The Fellowship for Performing Arts.
Spring 2018 Tour:
Nashville, TN – James Polk Theatre TPAC January 26-27. Book tickets.
Kansas City, MO – Kauffman Center for Performing Arts February 2-3. Book tickets.
New Orleans, LA – Saenger Theatre February 17. Book tickets.
Jacksonville, FL – Florida Theater February 24. Book tickets.
Houston, TX – Jeannette & L.M. George Theater March 6-18. Book tickets.

*NEW* Washington, D.C. – Lansburgh Theatre April 4-8. Book tickets.
*NEW* Orlando, FL – Northland Church Longwood Sanctuary April 15. Book tickets.
*NEW* Minneapolis, MN – Pantages Theatre April 28. Book tickets.
*NEW* Milwaukee, WI – Pabst Theater May 19. Tickets on sale soon…
Audience Reactions:
Most Reluctant Convert Sizzle Reel from Fellowship for Performing Arts on Vimeo.