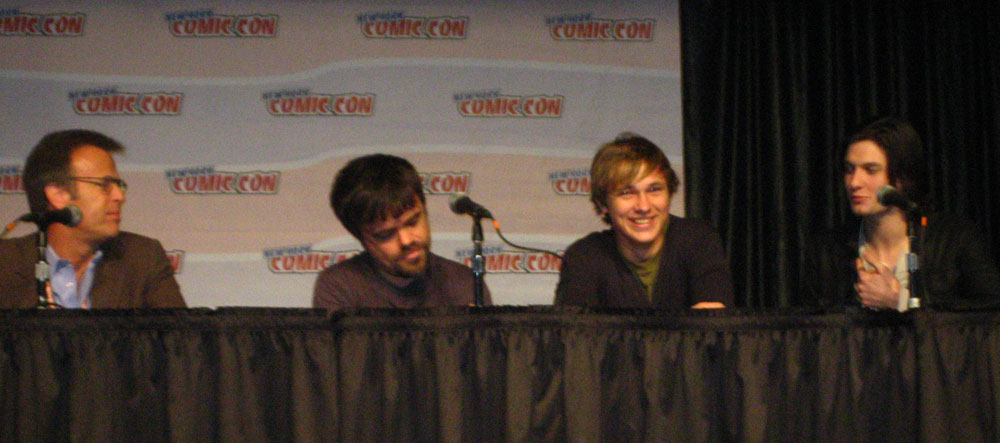 Cast and crew for Disney's upcoming Chronicles of Narnia: Prince Caspian fielded audience questions this morning at the New York Comic Con. On hand were stars Ben Barnes (Prince Caspian), William Moseley (Peter Pevensie), Peter Dinklage (Trumpkin), as well as producer Mark Johnson.
Johnson said that the third Narnia film, Voyage of the Dawn Treader, will begin shooting this October and is looking at a May 2010 release date.
Following with the book, Caspian will be in the next movie, along with only two of the Pevensie children. While there are seven books in the Narnia series by C.S. Lewis, Johnson said that there are no plans at this time to make more Narnia films after Dawn Treader. Johnson followed up by saying that if the next two films are successful, there could be a possibility to continue with the film saga, with The Silver Chair being the next one.